Buy . Sale . Lease
Shops – Offices – Hotels – Malls
Buy . Sale
Bungalow – Flat – Villa-  Row House
Owners . Tenants
Screening – Agreement – Inspection 
IndiProps, thank you for all the hard work you done on finding me the right house.
And everything you have done from the house to the bank! I would recommend anyone looking for a home to see you.You did a great job and found me the perfect home.Thank you so much for your great service! We recommend you all the time!!
IndiProps helped me buy this property 7 years back. I know how difficult it could get to complete property transaction sitting outside India. But IndiProps ensured smooth completion of my trasanction and since then they are managing my property. I never have to worry about my tenant, on time rent and renewal. Appreciate all the efforts this team is making !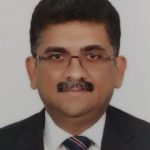 Professionalism of IndiProps

Being an NRI who visited India infrequently, I was very reluctant to rent out my 2 Bedroom apartment at Blue Ridge, Hinjewadi. This was until I was fortunate to meet Rahul from IndiProps. In our first interaction itself, he came across as knowledgeable and reliable. I was impressed with his patience, excellent listening skills, calm disposition and his professional attitude which inspired confidence. He took time to understand all my concerns and then proceeded to address each one of them swiftly and effectively.
IndiProps is truly a customer centric company offering a One stop solution for Renting apartments and Rahul is its best ambassador. He immediately understood that we were on a short deadline and took the initiative to get personally involved in assisting me with getting the deal done. He assisted me in fixing my critical issues with the MSEB, introduced me to his team who installed the required electrical fittings and other fixtures like kitchen trolleys etc. He sourced the right profile of tenant and his team assisted us in completing all the contract formalities in record time.
I strongly recommend Rahul and IndiProps as my experience has been that their word is their bond and they truly run the extra mile to serve the customer. With Rahul from IndiProps in your team, you can expect to Rent with Peace of mind, especially if you are an NRI.
Keep up the great work team IndiProps.
--- Patrick Miranda – Doha, Qatar. 06/02/2020